Approvals and Certification
To ensure that all our products are fit for their purpose, we carry out extensive trials before introduction to market. As part of this process, we welcome a close collaboration with other trade organisations and local authorities.




Socotec Certification International
ISO SOCOTEC UKAS (PDF)
ISO SOCOTEC SAC (PDF)


Kementerian Kewangan Malaysia 
KKM (PDF)


Pest Control Association Malaysia 
PCAM (PDF)


JABATAN PERTANIAN 
Fumigation - MAFAS Standard (PDF)


Ministry of International Trade and Industry 
Fumigation - AFAS Standard (PDF)
---
Badge
Anticimex is highly recommended by these Online Blogs and listed as one of the best pest control companies in Malaysia with good quality services, best prices and effective solutions.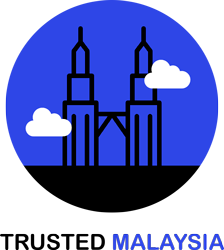 The 7 Companies for the Best Pest Control in Penang (Read more)
The 24 Best Cleaning Services in Malaysia (Read more)
The 8 Companies for the Best Termite Control in Malaysia (Read more)